Having a hard time getting measurable results from your social media marketing?
Marketing on social media is more important than ever these days, but fans, followers and engagement are only part of the equation.
In fact, I would go as far as to say if you aren't putting any focus on lead generation, you are missing out on a huge goldmine of results! Its a mistake I made for a LONG time and when I shifted my tactics was when I started to see real measureable results (and make a profit!)
It's time to change that for you too!
In this post, I'll show you 5 ways to get leads on social media using a combination of organic and paid tactics.
To walk you step-by-step through this process we've created this FREE TRAINING The Proven 3 Step Formula Used By Every Successful Marketer… To Attract High Quality Leads, Get More Traffic and Increase Conversions Online.
5 Surefire Ways To Get Leads On Social Media
Before we start – You need to know what a lead is (of course!) and equally as important (a critical step many people miss out) is to know the type of lead you need to attract.
I'm sure you already understand that a lead is someone who has filled out a form on your website with their contact details, so that they are added to your Email 'subscriber' list.
My personal recommendations of an easy capture page and funnel creator is Click Funnels (does what it says!) and Email marketing service is Aweber.  In fact, if you are short of funds, you can simply use Aweber for both.
Note that most businesses get a higher conversion when requiring their visitor to fill out as few fields as possible. I suggest that you keep your form short. You can read more about that here on unbounce.
People are more likely to provide you with their contact info in exchange for something of value to them – your lead magnet.  For example you can offer them a 'cheat sheet', or simple Ebook.  It does NOT need to be elaborate, but must attract the right people – YOUR people.
Which brings me on to…
Understand YOUR People
As a business owner, we think of networking as meeting and connecting with people who are similar to us in order to make new connections that could potentially turn into profitable customers or teammates who will further our business.
But here's the deal.
Networking for most people, especially on social media…
Means interacting, posting and sharing info with others who like the same stuff they like and care about.
The majority of potential clients, customers and teammates do not come on social media to look to further their business.
They come to feel inspired, to laugh, to get valuable and quick information.
First, you need to clearly identify who would like your products, services or would want to join your business…
… and think about what they'd like to see, hear or experience from you that would make them want to follow you.
Here are some good questions to ask yourself to clearly identify who "your people" are:
How old they?
What are their hopes, dreams and desires?
What do they struggle with?
What or who do they NOT like?
Are they male or female?
Do they have kids?
What do they absolutely love to do?
When are they normally on social media?
Do they like motivational pictures, articles, videos, group interaction?
Yes.  You'll have to do some research.
Start by looking at other top brands, public figures and businesses in your niche that have highly interactive social media pages and check out who they're attracting. It doesn't need to take long.
How To Get Leads Social Media With Facebook
There is no getting away from the fact, Facebook is still the top social networking site (at least it is, if you're over 16 lol)
1. Create a tab to capture leads – most Email systems provide a Facebook app that will allow you to create an opt-in form on a tab for your Facebook page. So either design a form that promotes your lead magnet or simply asks visitor to subscribe
2. Use your Facebook page cover photo – be sure that the photo description links to your contact form or squeeze page
3. Use Facebook ads – More specifically, use the 'Send people to your website' or 'Increase conversions on your website' campaigns to send your ideal customers to your contact form or capture page.
How To Get Leads On Social Media With Twitter
1. Use your Twitter header image – Note that since people can't click on this, you'll need to add an easy to type URL in your image (which leads to your capture page or contact form)
2. (My favourate) Pin a tweet to the top of your profile. Include your link to your contact form or capture page (leading to your lead magnet), click on the three dots at the bottom right of your tweet and 'pin it' to your profile.
3. Use Twitter Ads – Twitter, like Facebook, offers two ad types that work perfectly for getting leads. The website clicks or conversions will allow you to get your contact page or squeeze page link in front of your ideal audience — while the 'Leads on Twitter' will allow you to capture leads directly on Twitter.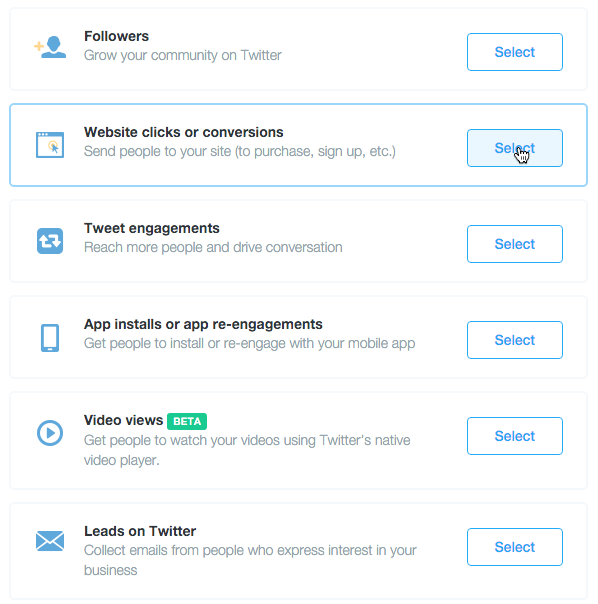 There is the 'Leads on Twitter' option, which can be a powerful way to get leads because users can subscribe immediately from Twitter.
However, you have to use Twitter-approved CRM partners (Driftrock, Eloqua, ExactTarget, Infusionsoft, LoopFuse, MailChimp, Marketo, Pardot, Sailthru, Salesforce, or Silverpop), or you'll have to download your leads manually and import them into your email marketing service or CRM.
How To Get Leads On Social Media With Instagram
This is one of my favourite ways to teach people to get leads if they are new to online marketing.
However, as always, there are some 'rules' to get good results.
1. Create exceptional visual posts which are relevant to your ideal subscriber.
2. Since links are not clickable in Instagram posts, be sure to either send people to your bio where they can find a clickable link to your contact form or squeeze page OR include an easy to type URL in your post.
3. Also, be sure to use hashtags. Relevant usage of hashtags on Instagram will get your post in front of more people! (and help you increase your social media ROI even more).  Either add up to 3 or 4 to your actual post, or up to 30 hashtags in your comments (immediately after publishing your post)
4. Use Instagram ads – Now that Instagram ads are available via the Facebook Ads Manager for most advertisers, definitely give them a try.  'Send people to your website' or 'Increase conversions on your website' will be the best campaigns to choose since they are compatible with Instagram placement.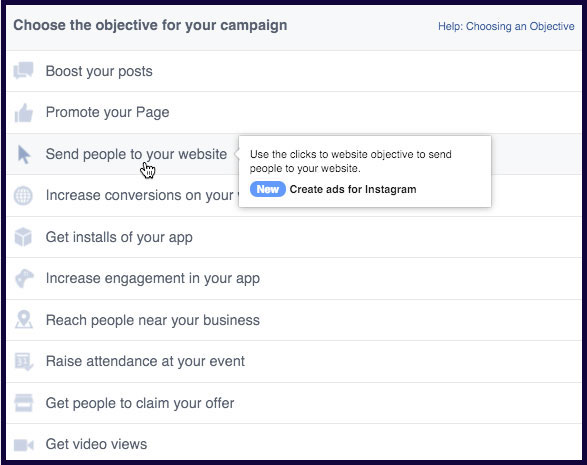 How To Get Leads On Social Media With Video
There are so many options out there to use video for engagement and leads on social media.  For example, Facebook, Periscope, Instagram, Snapchat, Meerkat, Google… the list goes on.
Regardless of what you're using, if you're using it, you know its HOT!
I am currently experimenting with using Adwords video ad campaigns (and will be sure to create a post soon with up-to-date training on how to get leads this way!)
Another powerful source of lead generation using video marketing is ranking videos on YouTube. This is a strategy I've been using for a couple of years now, and if you're prepared to put in the required time and effort the results can be incredible.
Record a short, relevant video which solves a problem your target audience might be experiencing.  Add a call to action pointing people to a link in your description, or to an annotation link.  I then recommend you outsource getting the video to rank in the search engines.
However, with many social media sites you need to bear in mind the following:
1. Use a URL from your domain with no more than one word after the slash, like yoursite.com/contact or yoursite.com/resources or similar.
2. Or, create a redirect URL on your website so yoursite.com/contact or similar redirect to the longer URL you're already using for your contact form or capture page.
Conclusion
Imagine getting leads on social media every day. I know I talk about getting leads a lot – but it really is so important!
Getting fans and followers is only part of the equation on social media, getting leads flowing through your funnels (capture pages, lead magnets, follow-up emails) must be consistently happening every single day.
Remember building trust and credibility with your audience is a MUST.
So I recommend you pick just ONE social media site to make your main hub.
Pick just one strategy to make your initial 'specialty' – learn it – use it with consistency!
Keep engaging with your fans. Nurture them. Build relationships with them. Build trust and rapport.
To walk you step-by-step through this process we've created this FREE TRAINING The Proven 3 Step Formula Used By Every Successful Marketer… To Attract High Quality Leads, Get More Traffic and Increase Conversions Online.

Skype: angela.boswell1
Email: angela@angelaboswellblog.com
"Helping You Build A Successful Business Online!"
P.S.  Whatever kind of business you're in….if you need leads for your business our Free 5 Day Bootcamp will walk you through how to Attract High Quality Leads, Get More Traffic and Increase Conversions Online
Click Here To Get Access To It Today
Comments
comments